Program and further information
Conference program
| April 20, 2023 | Programme |
| --- | --- |
| 9:00-10:30 | |
| 10:30-10:45 | |
| 10:45-12:15 | Parallel Sessions |
| 12:15-13:15 | Lunch Break |
| 13:15-14:15 | |
| 14:15-14:30 | Break |
| 14:30-15:30 | |
| 15:30-16:00 | Break |
| 16:00-17:30 | Parallel Sessions |
| 17:45-18:45 | Guided Tour |
| 19:00 | Conference Dinner |
Click here to go to the session overview:
https://www.conftool.org/jubila2023/sessions.php

Programmheft JuBilA Tagung.pdf (2.4 MB) vom 14.04.2023

Abstractband JuBilA-Tagung 2023.pdf (1.9 MB) vom 14.04.2023
Keynotes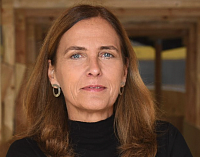 Heike Solga
Heike Solga ist Professorin an der Freien Universität Berlin und Direktorin der Abteilung "Ausbildung und Arbeitsmarkt" am Wissenschaftszentrum für Sozialforschung Berlin (WZB). Zuvor absolvierte sie zahlreiche Auslandsaufenthalte und Gastprofessuren (u.a. USA, Schweiz undGroßbritannien). Ihr Forschungsinteresse liegt im Besonderen auf Bildungs- und Erwerbsbiografien gering Qualifizierter. Eine Vielzahl an Publikationen ist in denletzten Jahren auf diesem Gebiet erschienen, darunter auch ihre Habilitationsschrift "Ohne Abschluss in die Bildungsgesellschaft. Die Erwerbschancen gering qualifizierter Personen aus ökonomischer und soziologischer Perspektive" (2005). Darüber hinaus ist Heike Solga in zahlreichenwissenschaftlichen und gesellschaftlichen Gremien, wie dem Wissenschaftsrat, tätig. Ferner ist sie Gründungsmitglied der Jungen Akademie und war bis 2014 Mitherausgeberin der renommierten "Kölner Zeitschrift für Soziologie und Sozialpsychologie". Aktuell forscht Heike Solga gemeinsam mit weiteren Forscherinnen und Forschern des WZB zu meritokratischen Einstellungen und individuellen Entscheidungen infolge der Studienplatzvergabe.
Titel der Keynote: "Neue Chancen oder verstärkte Benachteiligung? Der Übergang von leistungsschwachen Schulabgänger:innen in die Ausbildung"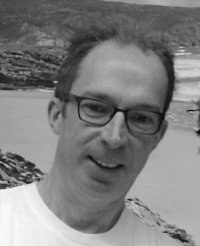 David Cairns
Our keynote speaker David Cairns is principal researcher at the Centre for Research and Studies in Sociology, ISCTE-University Institute of Lisbon, Portugal. Previously he has worked and studied at Queen's University Belfast, University of Ulster, National University of Ireland Galway and University of Lisbon. His research interests include youth, mobility, education and work, with participation in numerous projects including two European Commission funded studies. He is responsible for over 100 publications, including nine books and articles in journals including International Migration, British Journal of Sociology of Education, Journal of the Royal Anthropological Institute, Social and Cultural Geography, Journal of Youth Studies, Children's Geographies, Mobilities and Young. He is currently working on a project focusing on the development of scientific careers in Portugal.
Title of the Keynote: "Learning mobility, learning from immobility: Spatialized transitions before, during and after the COVID-19 pandemic"

Conference Site
Franckesche Stiftungen zu Halle
Franckeplatz 1
Historisches Waisenhaus: Haus 1
06110 Halle(Saale)
The registration takes place in house 1 (hallway). Please also follow the signs.
Conference rooms: Freylinghausen Room, America Room, Russia Room, India Room, Holland Room, Hungary Room
Arrival
How to reach the conference venue:
By public transport from Halle (Saale) main station:
If you are arriving by train, you can comfortably travel from the main train station to the stop Franckeplatz with the following streetcar lines:
4 (direction Kröllwitz), 7 (direction Kröllwitz), 9 (direction Göttinger Bogen).
From the stop Franckeplatz it is a 250m walk to the Historisches Waisenhaus Haus 1 (conference venue).You can find the current route network and timetables at havag.com
Walk from the Halle (Saale) main train station, approx. 1.4 km:
Walk from the main station via Riebeckplatz into Leipziger Straße. At the intersection near the Leipziger Turm, turn into Waisenhausring. After about 250m, there is a street underpass on the left side that leads you to the grounds of the Frankesche Stiftungen. Walk past the historical monument August Hermann Francke and turn right. This path will take you on a direct route to Franckeplatz, where the entrance to House 1 (Historic Orphanage) is located.
Arrival by car (coming from the A14 or B100):
Drive along Paracelsusstraße and Volkmannstraße and take the exit B6. Then follow B6 to B80 for several hundred meters. Keep to the left and continue on the street An der Waisenhausmauer. Finally, turn left to get to Franckeplatz.
Since there are no parking facilities on site, we recommend parking cars in the (paid) parking lots or parking garages in the vicinity (parking lot in Kleine Brauhausstraße, parking garage Ritterhaus, An der Stadtschleuse 1).
Conference Fee
The participation fee is 55,00 Euro.
The participation fee entitles you to attend the conference. Participants who are registered with a contribution must also pay the fee. Payment details and invoice receipts can be found in ConfTool. You will receive your conference documents on site after registration.
Hotels in Halle
A contingent of hotel rooms has been set up in the hotel the niu Ridge, which can be called up under the keyword "JuBiLa" until 08.03.2022.
at 89,00 EUR per night/room in single use
at 99,00 EUR per night/room in double use
The rooms are reserved by mail via reservation@novum-hospitality.com
the niu Ridge
Riebeckplatz 10
06108 Halle
Tel.: +49 345 471 196 59
the.niu.de
Ohter hotels:
Hotel Dorint Charlottenhof Halle (Saale)
City Tour
To conclude the sessions on Thursday, 20.04.2023, we invite you to a guided tour through the beautiful old town of Halle. Participation is free of charge, but places are limited. Please indicate on ConfTool if you would like to participate. The city tour starts at approx. 17:45 at Franckeplatz and ends at the restaurant.
Conference Dinner
All are invited to continue the discussions at the joint conference dinner. Tables are reserved for us at the Hallesches Brauhaus restaurant on April 20 at 7pm. The number of reserved seats is limited, so please register in ConfTool. Attendance at the conference dinner is at one's own cost and is not included in the conference fee.
---
---